The 2008 Central Florida Software Symposium is coming to Orlando.  Make sure to attend!  This is the premier Java/Agility event series.
Event Name: Central Florida Software Symposium 2008
Dates: August 22 - 24, 2008
Location: Orlando, Florida
Venue: Four Points by Sheraton Studio City (Rate of $99/night -  available)
URL: http://www.nofluffjuststuff.com/conference/orlando/2008/08/index.html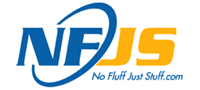 The Central Florida Software Symposium returns to Orlando on August 22  - 24, 2008.  CFSS2008 2008 will offer 4 concurrent sessions for you to choose from.  The hot topics covered at CFSS2008 2008 include:
* Core Java
* Enterprise Java
* Web 2.0
* Dynamic Languages
* Architecture
* Security
* Testing
* CI
* Agility
We have another great set of speakers lined up for you to enjoy  featuring:


Brian Goetz, Author of Java Concurrency in Practice


Brian Sletten, Forward Leaning Software Consultant


David Bock, Principal Consultant, CodeSherpas Inc.


David Geary, Author of Graphic Java and co-author of Core JSF


Keith Donald, Lead of Spring Web and Creator of Spring Web Flow


Ken Sipe, Technology Director, Perficient, Inc. (PRFT)


Mark Johnson, Director of Consulting at CGI


Neal Ford, Application Architect at

ThoughtWorks

, Inc.


Scott Davis, Author of "Groovy Recipes" & TDD Expert


Stuart Halloway, CEO of Relevance


Ted Neward, Enterprise, Virtual Machine and Language Wonk


The No Fluff Just Stuff Symposium series is regarded as the premier Java/Agility event series anywhere serving over 21,000 attendees with some 130 events since 2002. The popularity of the NFJS symposium series can be traced to the following:
1). Exceptional Speakers
2). Limited Attendance - capped at 250 people
3). No Vendors, No Sales Pitches, no Marketecture
4). Excellent networking opportunities with speakers and fellow
attendees
5). The Best Value in the Java conferencing space period
Go to http://www.nofluffjuststuff.com/conference/orlando/2008/08/index.html for registration details.